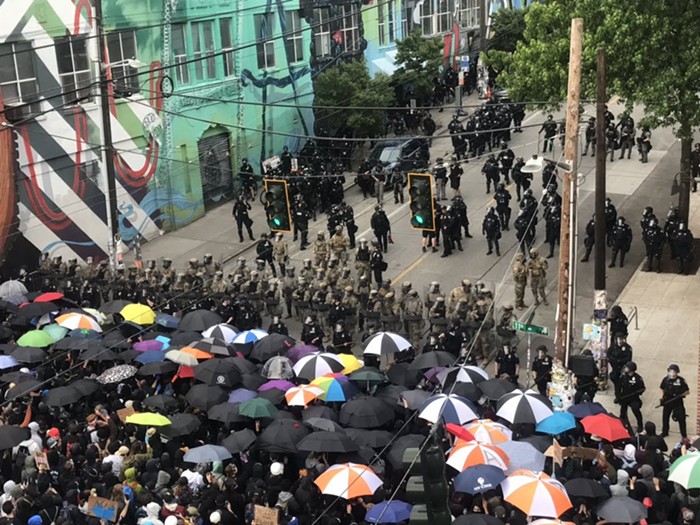 Hi friends,
It's tough times. We hope you and your families are in good health. We know you know what's going on, and you have probably heard a lot of takes on it from a lot of companies so we're going to keep this to the point.
Just over a week ago, Minneapolis police killed George Floyd, the latest in a long history of unjust Black deaths at the hands of law enforcement. Since then, the outcry has been ringing out in protests all across our country. The violent suppression of these protests by police has resulted in more injuries and deaths. We stand in solidarity with the protesters and with the Black community.
How can a music software company contribute positively and constructively in this moment? For us, the answer is: by sending funds to those doing front line work. We're writing to ask for your support.
The Black Youth Project is an organization that both provides emergency funds to Black community members in need, and invests long-term in the future of Black leadership. They have chapters in many U.S. cities including Atlanta, Chicago, Dallas, DC and Detroit. From their website: "Our work is generally centered on ending systems of anti-Blackness and emphasizing the urgency of protecting folks living on the margins of the margins, including women, girls, femmes, and the gamut of LGBTQ folk." To find out more, please visit https://www.byp100.org/about.
From now until the end of Friday, June 5 (Pacific Time) we'll be donating 100% of our sales to BYP100. As a family business, our pockets are not deep enough for an impressive direct donation right now, but this way we can leverage the software we've made to direct some funds where they are sorely needed. We hope you'll help.
We and some folks we know have been contributing individually to community bail funds around the country and that is another way to help right now. If you are interested in contributing to these efforts, here's a link to donate to many community bail funds at one time: https://secure.actblue.com/donate/bail_funds_george_floyd
There will be a time soon to get back to music, which is more important to us than ever as a force for change, as meaning and community and connection. But this week is not that time. If it were not for the inspiration of great Black music, Madrona Labs would not exist. We owe the Black community our help.
with all best wishes,
Randy Jones
Madrona Labs
photo: Nathalie Graham
Randy thank you for posting this, for making these donations, and for encouraging others to do the same.